Are you wondering which social media platform is best for your business? In this digital age, social media has transformed the way we communicate and connect with others. With billions of active users worldwide, social media platforms have become virtual communities that shape cultural trends. From Facebook to Instagram, there are diverse platforms catering to various interests and purposes. Whether you want to stay connected with friends and family, promote your business, or engage with like-minded individuals, having a presence on social media is crucial for personal and professional endeavours.
The Importance of Social Media in Modern Marketing Strategies
Social media has quickly become an important part of almost everyone's lives which makes it an absolute must-have for modern marketing strategies. Its significance lies in the potential it offers your business to actively engage, effectively communicate and foster relationships with customers.
How does it do this? Social media offers an extensive reach that goes far beyond traditional marketing channels. There are over 4 billion social media users across different platforms that your business can tap into. This broad reach allows businesses to increase brand awareness, expand their customer base, and reach demographics that may have been out of reach with old marketing strategies. [DataReportal]
Social media also allows for precise targeting and personalized marketing campaigns. Through the collection and analysis of user data, your business can craft precisely targeted advertisements, guaranteeing your message reaches the appropriate individuals at the right time.
Moreover, social media allows your business to connect with customers in real-time. You can actively join conversations, respond to inquiries, resolve issues, and provide prompt customer support. This kind of interaction is what builds trust, loyalty, and a genuine sense of community around your brand.
Finally, social media makes it easy for users to share their content, giving businesses like yours the opportunity to leverage the power of word-of-mouth marketing. Satisfied customers can then share their positive experiences, testimonials, and recommendations to amplify your brand's reach and credibility.
Top Social Media Platforms for Digital Marketing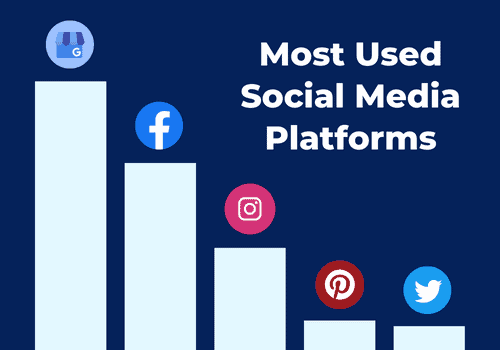 When discussing top social media platforms, you can't forget to mention Facebook. With a whopping 2.9 billion monthly active users, Facebook is an ideal platform for B2C businesses looking to connect with their target audience. [DataReportal]
Facebook goes beyond just offering paid ad opportunities; it also provides room for interaction with your target audience. On this platform, you can engage in various activities such as:
Hosting live videos,
Scheduling promotional photos,
Conducting Q&As,
Maintaining communications with those who like and comment on your content.
Facebook is also an effective lead-generation tool. For example, a captivating photo paired with a backlink can generate interest and drive traffic to your website. Leveraging tools like Hootsuite can enhance your Facebook marketing strategy and yield better results.
Another great thing Facebook offers is a valuable tool known as Facebook Pixel. By adding a simple line of code to your website, you can track your visitors even after they leave your site. This lets you present tailored ads to them whenever they visit Facebook, reinforcing your branding imagery and keeping your business at the forefront of their minds as they explore the platform.
Pro-tip: start posting on Facebook Monday through Thursday starting at 8 am until around 1 pm for optimum engagement.
When it comes to social media platforms, Facebook is a versatile hub for various activities, but Instagram tends to take a more specialized approach. Alongside Pinterest, Instagram stands out as one of the leading platforms that focuses on visual content with more than 1 billion active users.
Instagram gives businesses like yours the prime opportunity to shape their digital marketing strategies around creating captivating photo and video content. It allows you to showcase rather than merely describe. This visual platform enables you to emphasize your products, values, and brand voice.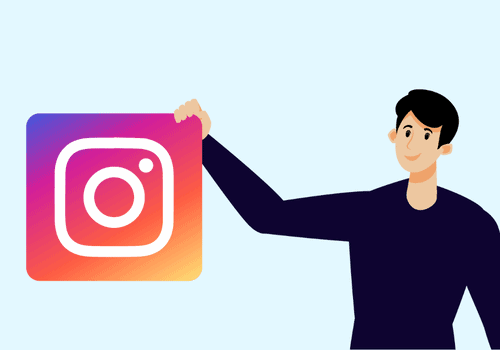 For lead generation, Instagram proves to be the ideal choice. Make use of the "Checkout" feature available for your business's Instagram account. It provides a seamless eCommerce setup within the visual platform.
Instagram is particularly beneficial for B2C businesses aiming to encourage user-generated content. Embrace the power of hashtags on this platform, as they'll become your best friend while lengthy texts take a backseat. Additionally, don't forget to leverage Instagram Stories, and/or Lives to expand your social presence.
Pro-tip: post on Mondays, Tuesdays, Wednesdays, and Fridays between 9 am to 1 pm.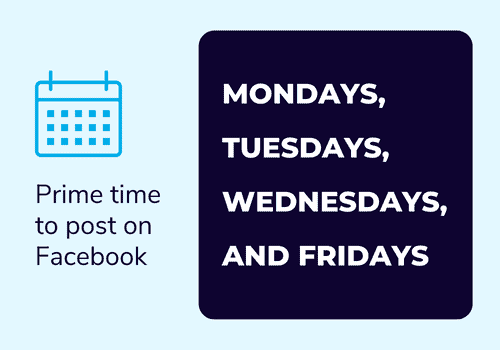 Now, let's look at Pinterest, a visually-focused platform where users can save and showcase content through the concept of "pinning" digital bulletin boards. These boards can be organized by different categories, allowing individuals to curate their interests. For instance, users may have boards dedicated to food recipes, photography inspiration, and more.
A special tool Pinterest offers businesses is a unique feature called Rich Pins, which lets brands add specific information to their pins. This includes details about products and even location maps. Every pin on Pinterest revolves around an image or video, emphasizing the platform's visual nature. Therefore, it may not be the ideal platform for sharing business-related information such as operating hours.
Pinterest is perfect for niche businesses, though it doesn't suit every company. Popular categories on the platform include DIY projects, fashion, fitness, beauty, photography, and food. While this doesn't mean that businesses outside of these categories can't thrive on Pinterest, it does highlight the platform's effectiveness as a marketing tool for companies operating in these areas.
Pro-tip: We recommend posting on Tuesdays, Wednesdays, and Thursdays around 1 pm—Wednesdays at 6 am seems to be a peak time as well.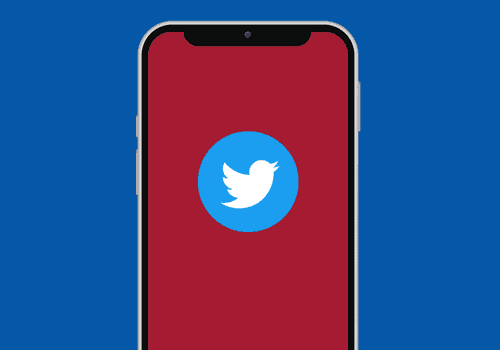 Twitter is a great platform for curating concise updates, engaging with followers, and sharing blog post links—however, it may not be the ideal choice for all businesses.
On Twitter, you have the flexibility to share short tweets (240 characters or less), videos, images, links, polls, and more. Interacting with your audience is seamless, allowing you to mention (@) users in your posts, as well as likes and retweets.
If your business heavily relies on visuals or lacks a strong brand voice, you might consider bypassing this social media network. Nevertheless, many companies thrive on Twitter by leveraging their unique brand voice to their advantage. Take a look at how Wendy's went viral with off-the-wall humour to stay relevant and top of mind among consumers such as the hard-to-impress Gen Z.
If you have compelling content and can effectively communicate it, Twitter becomes an excellent tool for rapid information dissemination. Utilizing hashtags can enhance your posts, and if a user with a significant following retweet your content, it has the potential to go viral.
Maintaining balance is key on Twitter. It's not about sharing your links or media; it's important to also curate and share interesting, relevant content from other Twitter users, fostering a sense of community and engagement.
Pro-tip: Twitter users tend to view posts Tuesdays through Fridays from 9 am until noon.
Whenever LinkedIn comes up in conversation, our minds tend to associate "resume" and "job search" with the platform. However, LinkedIn possesses a distinct professional aura that sets it apart. However, it offers more than just a platform for job seekers and job postings.
To fully utilize LinkedIn's potential, it's important to create a LinkedIn business page initially. While it may not function as a robust eCommerce platform, it does provide ample tools to establish a presence as a social channel.
Similar to other platforms on this list, LinkedIn is a social media platform where you can share content, network with others, and build your brand. This makes it an ideal choice for B2B and B2C businesses.
In addition to networking, you can leverage the platform to promote business-related content. LinkedIn's extensive network allows you to discover potential partners and individuals who may be interested in collaborating with you. Furthermore, LinkedIn serves as a valuable recruitment tool. It's worth noting that, unlike some social platforms, you don't have to post on LinkedIn to maintain a presence actively.
LinkedIn offers unique opportunities to showcase your professional brand and connect with relevant individuals in your industry, making it a valuable asset for businesses seeking professional growth and collaboration.
Pro-tip: for maximum buzz, post on Tuesdays and Wednesdays between 10 am and noon.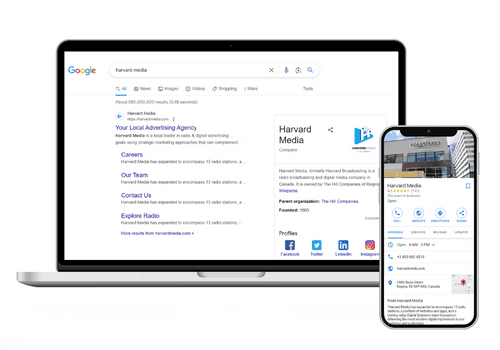 Google Business Profile (GBP) offers more than just information about your products or services; it also provides valuable social proof through customer reviews. Additionally, this platform allows you to release localized content, enhancing your visibility in specific areas.
Google Posts is a valuable tool that businesses can utilize to attract customers and maintain online visibility. By creating and regularly updating posts, businesses can share timely information, promotions, events, and announcements directly on their Google Business Profile. This allows potential customers to discover relevant and engaging content when searching for businesses in their area.
Using eye-catching images, compelling descriptions, and clear calls to action, Google Posts can drive website traffic, increase footfall to physical stores, and generate leads. By consistently utilizing this feature, businesses can effectively communicate their offerings, stay connected with their audience, and stand out in search results, ultimately boosting their customer base and maintaining a strong online presence.
Pro-tip: GBP is perfect for posting anytime between 9 am to 11 am during the week—though it's always a good idea to keep track of your click-through rate by trying out different posts/promotions and optimizing your posts accordingly.
While we haven't covered every single site, these are the sites we believe every business should have a presence on to optimize the number of consumers they're exposed to daily. Remember, consider where your target audience spends their online time and the type of content you aim to create. By making informed decisions and aligning your goals with the appropriate channels, you significantly increase your chances of achieving success in the online realm.
Excelerate Your Local Visibility with Harvard Excelerate
In today's digital landscape, establishing a strong social media presence is crucial for businesses aiming to thrive and expand their customer bases. At Harvard Excelerate, our White Glove Managed Social Media Marketing Service, we offer comprehensive solutions tailored to small businesses seeking to maximize their online impact.
Our dedicated team will create polished and professional Facebook and Instagram pages, ensuring seamless linking and sharing for optimal results. With our expertise in page maintenance and management, you can shift your focus to what truly matters—growing your business.
Contact Harvard Excelerate today to improve your social media marketing for long-term success in the digital sphere.